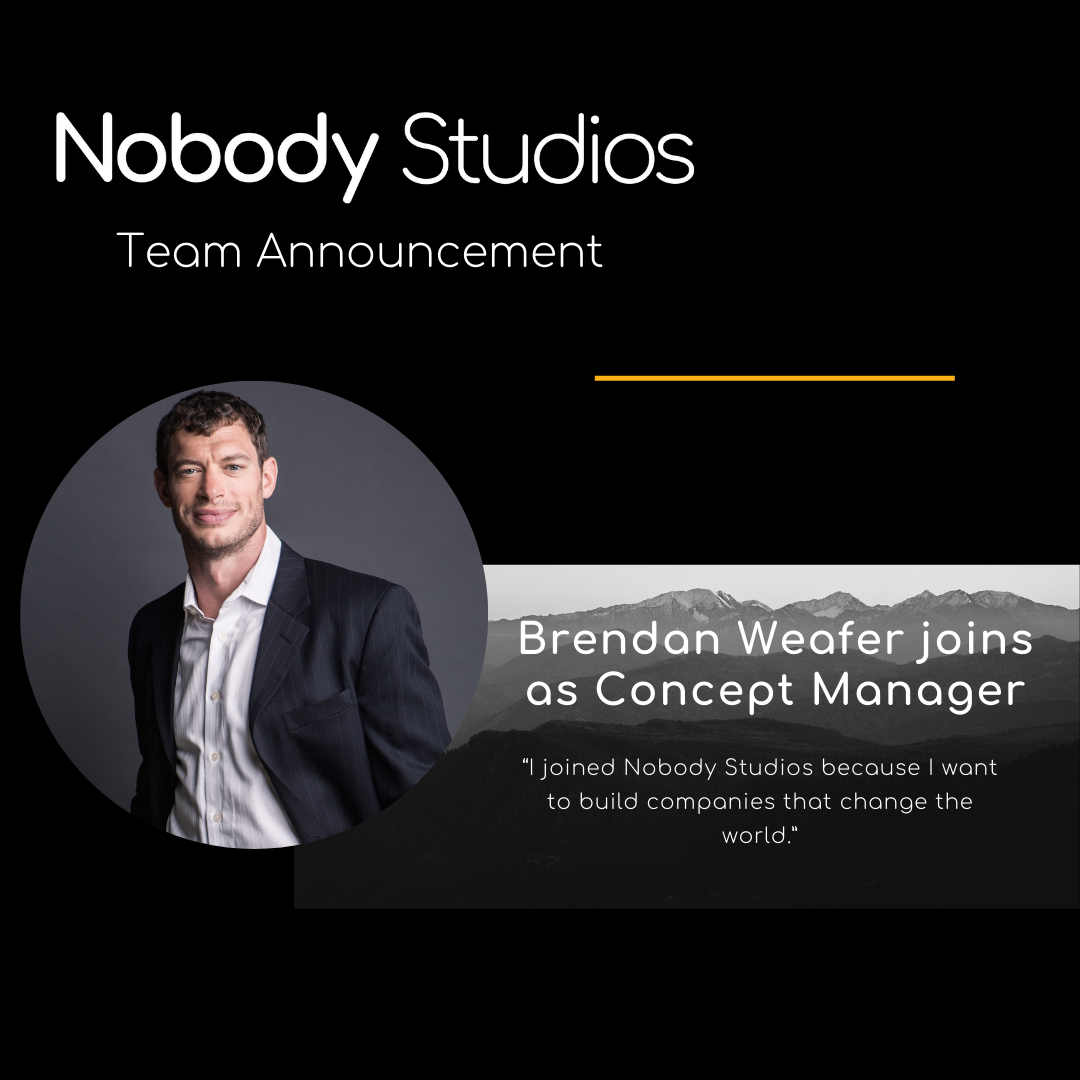 We are humbled to announce Brendan Weafer to the Nobody Studios team! Jason Kolker, our Business Development Executive and Networking Master here at Nobody, introduced us to Brendan. Brendan loved what the studio was doing and did some sweat equity with us as we tested the waters with each other. We knew we wanted him on the team, and at last, we found our sweet spot and made things official this past Spring!
We are grateful and beyond excited to have Brendan as our Concept Manager.
Brendan's role is critical at Nobody Studios as we create, build, and eventually launch new companies. Seeing Brendan's success means success for the whole studio, as he is an essential player in the fruition of ideas coming to life. 
Not only has Brendan had a career as a professional fighter competing on some of the world's largest stages, but he is also a highly successful business consultant. Between  hiking, cycling, Brazilian Jiu Jitsu, obstacle racing, and volunteering, he has developed and led multiple platforms and companies. Talk about diversity… 
Brendan's drive, motivation, experience, and skillset support exactly why he aligns with our mission at Nobody Studios and is a great asset to our team. We are so humbled to have Brendan join us, and we can't wait to continue to share his incredible work and contributions with you all!
"I joined Nobody Studios because I want to build companies that change the world"