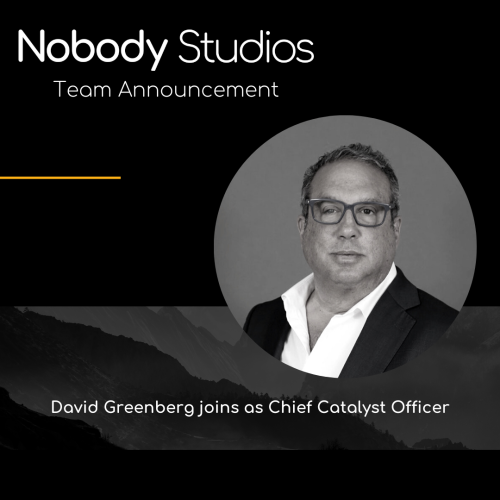 Nobody Studios is honored and grateful to announce David Greenberg as Chief Catalyst Officer!
David joins us with more than 25 years of experience in leadership, public speaking, and consulting. He served as an Executive Board and Board Member of the New York Mercantile Exchange (NYMEX) and oversaw a decade of its largest growth from $800 million to $12 billion. 
David is often called upon for guidance in new business ventures, strategic industry decisions, and current market conditions, having served as a market commentator and contributor on numerous media outlets, including CNN, Fox Business News, Bloomberg, and CNBC. He is frequently quoted about world market events by The Wall Street Journal and other financial publications. 
Additionally, David serves as a business and ethics mentor to graduate students and young professionals around the globe. 
David will spearhead business development, acquisitions, and project procurement while sharing his extensive experience through mentorship as an executive coach to both our internal and Newco leadership teams.
David is a highly valued professional, and we are honored to call him not only an investor, but a fellow Nobody. His expertise and wisdom are essential to our team and our journey. 
"I like to say that I spent my entire life becoming "somebody", just to be a Nobody."