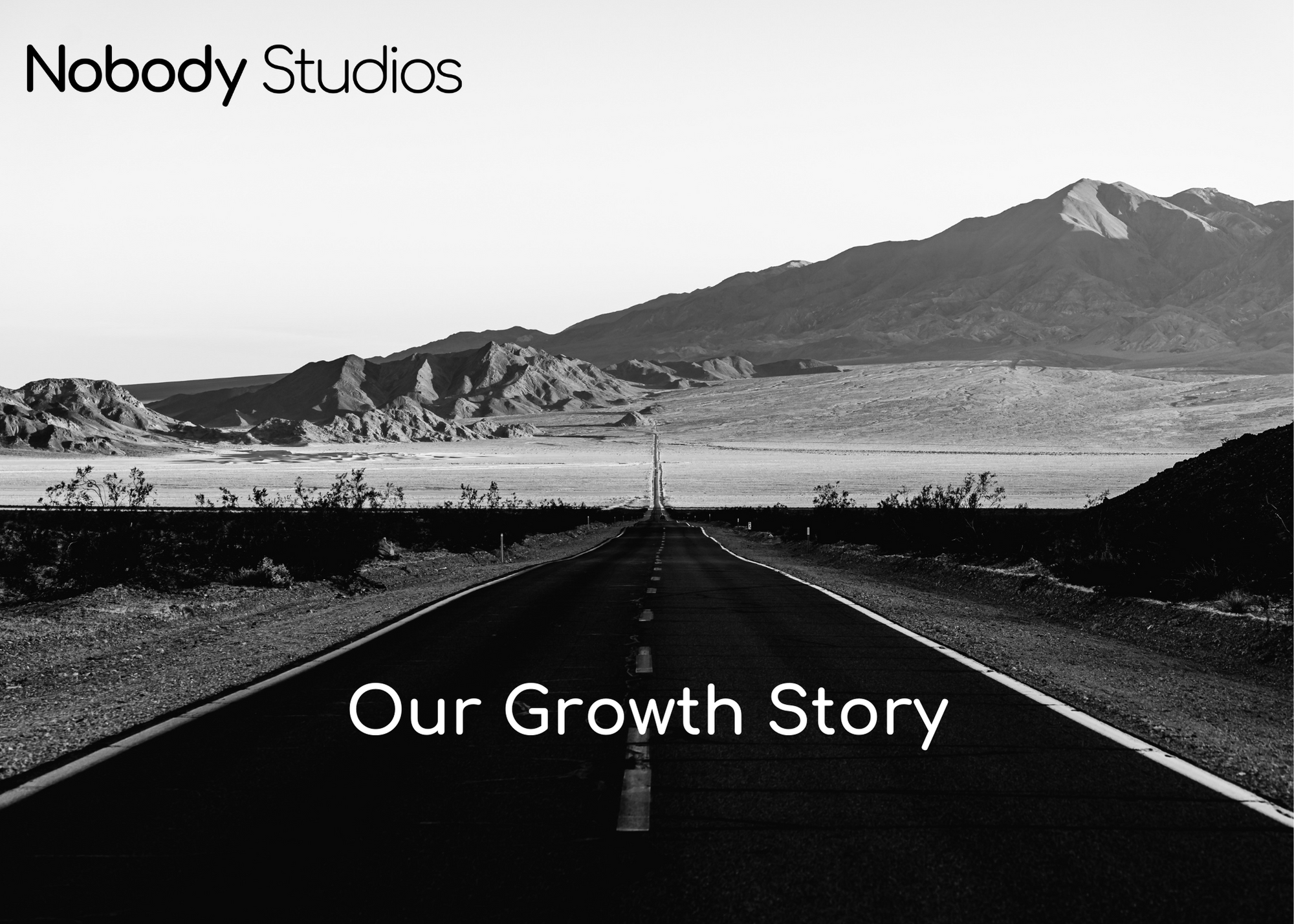 "Holy GISH!"
G
narly,
I
rrational,
S
erendipitous,
H
yper-
G
rowth 
I recently caught up with an old friend after five years apart.  She asked a seemingly simple and harmless question: "So, what have you been up to?"
Almost two years ago in my garage, we hatched a vision. One that had been noodling in the back of my mind after my first venture startup went public in 1999. Back then, I'd heard about IdeaLab and its founder Bill Gross. He created a company to create companies, tackle big problems in the world that face technology challenges, and test many ideas in parallel. 
I was immediately curious and fantasized about what it might take to build and launch multiple ventures simultaneously and to do it at scale. Twenty five years and 200-plus companies later, IdeaLab is still going stronger than ever. And they continue to inspire.
During that same time, I invested my energy into launching 14 startups — each a unique learning experience of their own. Yet, three years ago I found myself asking questions that I hadn't really had the time to truly consider so deeply before.
"What was all of this for? And what's next?"
"How am I going to truly leave my mark?"
"How can I make this world a better place?"
"How will I make my boys proud?"
Long story short, I concluded that if you want to point at something that doesn't exist, that you want to create, that likely changes the world for the better…BUT is irrational… then the startup vehicle IS the best way to get there. It empowers YOU to pull together the people, capital and resources to go tackle it and make it happen.
I felt strongly that we were getting some things wrong in the traditional venture ecosystem, specifically around early-stage startups… so we conceived of a structure that leverages the best of venture building, funding, and innovation, which is now called a "venture studio". 
We wanted to create a place where we could invest in our own products, and in companies we own; a place where we can bring them to life and then partner with investors to scale.  We defined a strong brand identity that established what we stand for, and how we're going to build companies differently. 
We knew that we had to be inclusive and accessible in order to be truly crowd-infused. We didn't want people to feel that they needed to have a 900 credit score or descend from generational wealth, in order to contribute to one of the next great companies that can help change the world.  
You don't have to be a "somebody" in order to start thinking about your legacy, and the mark you want to leave on this planet.  In fact, to do what we set out to accomplish was always going to be larger than any one personality… requiring everybody to check their ego at the door…. Regardless of previous success or impressive CVs, we might attract.    So we called it Nobody Studios and decided to share our mission with the world. I believe our site tells this story best: www.nobodystudios.com.
Sitting here today (Sept 2022) –  I could not be more humbled and grateful for our progress. This progress is defined by the amazing people who are joining by the dozens to help build this organization, and the stellar executives investing more than money, months and years of sweat equity, to bring this vision to fruition. Amazing concepts are being turned into companies, and the value of our portfolio is growing exponentially by the day. 
While this short post simply cannot do justice to the intriguing, compelling, and inspiring moments that each day brings, I will capture some of the milestones surrounding the people, companies and investors contributing to the force that Nobody Studios has become.
Our People
You can't make this stuff up:
Tiffany Hansen

, entertainment and e-commerce executive, signed on as Chief of Staff.
Jim Greene

, former financial services lead at Cisco and Accenture, signed on as Governance Chair. Next:
Dr. Erik Reis

, neuro- geek extraordinaire, signed on to lead our health and wellness group of companies. And then:
Donald Farmer

, analytics guru, ex-Microsoft executive, and general all-around big thinker, joined to lead our research team.
Barry O'Reilly

, international best selling author (

Lean Enterprise/Unlearn

) and coveted startup coach, was an early angel who also insisted on joining the executive team and  investing years of sweat equity into building the vision. 
Jason Kolker

signed on after success with Thompson Reuters to lead our business development initiatives. Subsequently:
Sejal Thakkar

, TEDx speaker, employment attorney and leading educator on culture and diversity signed on as Chief Culture Officer. 
Gareth Edge

and

Jason Edge

agreed to merge their amazing low code/no code startup into the Nobody Studios startup portfolio. 
Bobby Soper, Former President of Mohegan Sun invests into Nobody Studios and joins as Chairman of the Hospitality Advisory Board. After that:
John Canning,

AR/VR guru, invests and joins as advisor to XR and multimedia.
Phil Ranta,

influencer veteran and former senior executive at Facebook Gaming, invests into Nobody Studios and joins as Chairman of the New Media Advisory Board.
Vito Milano,

Wall Street guru, signed on as Chief Capital Officer to forge long term funding strategies for the both studio and our portfolio companies. And right after that:
Kyle Kane

, former music executive, award winning content creator, and founder of successful NYC branding agency 180 South, signed on as Chief Marketing Officer.
Greg Lovett

, startup finance and operations executive, signed on as Chief Financial Officer. Then:
Erick Rodriguez

, startup veteran with multiple exits, including an exit to Expedia, joined as Chief Commercial Officer to lead partnerships and go-to-market strategy. Followed by:
David Greenberg

, formerly on the board of NYMEX, joined as Chief Catalyst Officer to lead thought leadership, global expansion, and our Mastermind series. 
Our Companies
As of September 2022, we have fourteen companies in development, with nine at launch or ready for launch within six months. We are in acquisition discussions with three additional companies, and we're actively investigating dozens of exciting new company ideas for 2023, while our idea board holds the keys to hundreds more.  Here are some highlights:
Parentipity

– 2022 launch is focused on helping parents become awesome content creators, and incentivizing them to earn money for sharing their knowledge with others.
Loothoundz

– An app that empowers youth to become treasure hunters through basements and attics of friends, family and neighbors in search of hidden collectibles. 
ThoughtForma

– UK based company with four years of technology development which Nobody Studios acquired in April of 2022, and has already powered the building blocks for another new company, Ovationz.   
Ovationz

– Innovative talent marketplace led by Ray Leonard, Jr. which helps speakers and other talent to book and participate in virtual engagements for as little as 15-min, as early as tomorrow, with a few clicks of a button.
Webdelics – Hailed as the "WebMD of Psychedelics", a leading content site educating about the future of alternative plant-based medicines for mental health, addiction, anxiety, depression, and PTSD.
Espionage.biz

– On-demand marketplace for competitor and prospect intelligence led by former Department of Defense intelligence and big data executives.
Prehablife

– Armed with biometrics and predictive analytics, original content, AI chat, and on-demand peer support resources,  this company helps humans to modify and change risk behaviors years before "rock bottom". 
HESTR

– High End Short Term Rental… think Expedia / AirBnB / VRBO for the high-end market.  Inspired by our Travel/Hospitality Advisory board, this company targets an exclusive group of founding users in the 100 top VIP travel concierges representing the largest stars and UNHWI who require properties, transportation, and other amenities not available on public sites.
SleepGlide – Partnered with Dr. Gina Poe of the UCLA Poe Sleep Center, one of the leading sleep researchers in the world, we're building a predictive app to help folks get into the "glide path" at night for the most restful sleep.
Our Investors
I am so honored by the faith that our investors have placed in us. The steadfast beliefs we share in our mission, values, and guiding principles are what gets us out of bed every morning, as we watch our rockstar cast of stakeholders continue to grow. 
Our Nobody network of investors is multiplying. Executives such as the former Chairman and CEO of Mohegan Sun Hotel and Casino, five international best-selling authors, two CTOs of the largest global quant funds, the owner of one of the largest influencer agencies, and numerous current and former senior executives from prestigious companies such as Amazon, Alliant, AMD, American Airlines, Facebook, Riot Games, Google, HSBC, Skype, Stripe, Twilio, Coca Cola, and Volkswagen have decided to join us on our journey.
All of this is powered through deep faith in our vision. The more we vibrate on this vision and our "why", the more we manifest one serendipitous opportunity (or introduction) after another. 
And we're just getting started.  
What lies ahead? Amazing new hires, partnerships, investors, acquisitions and new companies are all deeply in the works… and maybe our first exit in 2023?  
With our official crowdfunding campaign launching shortly, our presence, our reach, our brand equity, the network of Nobodies and our resources are all rapidly growing.
If you're impressed with what we've accomplished with little to no resources, and nothing but an idea on a whiteboard, just wait until you see what we do with this powerful team, growing brand, investor support, and company traction. 
We've been bestowed an opportunity to build a global company creation machine that can impact the lives of millions. We wake up every day with the dedication to honor this awesome opportunity.
Back at it again tomorrow, MM.