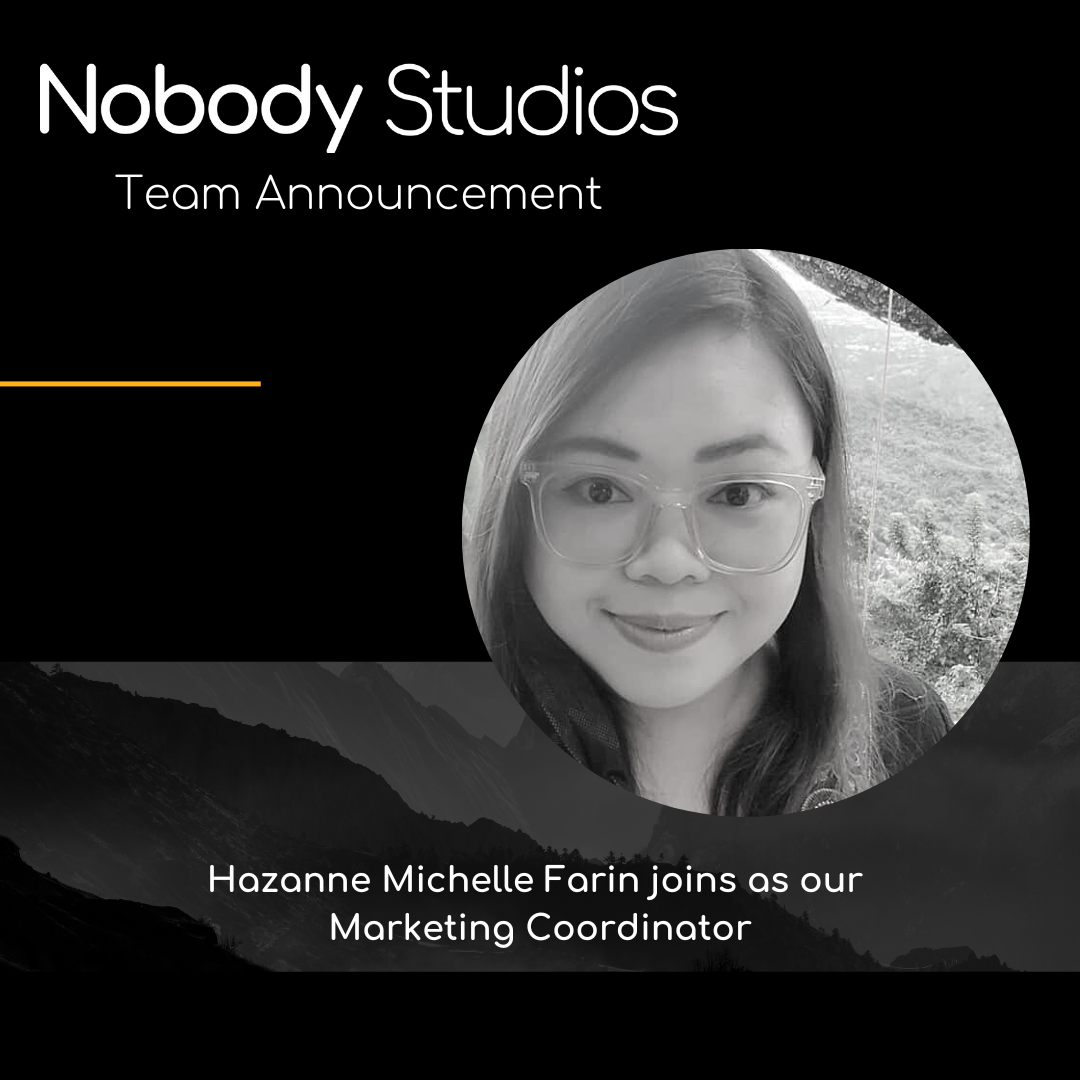 We are honored to welcome our new Marketing Coordinator, Hazanne Michelle Farin (aka "Haze" =) to the Nobody Studios team!
As a digital marketing professional for over six years, Haze has worked with an array of companies and industries, both local and international, to build their online presence and engagement. 
Like a true Nobody, Haze turned her hobby into a business by creating an event organizing company called 4Events Cebu, which helped turn the ideas and vision of her clients into memorable event experiences. Haze has produced a spectrum of events from conception through completion, ranging from small parties and company team building to 200-person weddings and large product launches. 
"Nobody Studios for me is like a breath of fresh air in comparison to the previous companies I've worked with. Its uniqueness and people-centric culture really stand out, and is what I've always been looking for. Nobody Studios' fast-paced environment is the good kind of challenge that I need for my career growth. And with an amazing array of smart, empathetic people in the company, I feel assured that I'm always supported along my professional journey."
Haze's Goal for Nobody Studios:
"As a part of the marketing team, my ultimate goal is to help bring the Nobody Studios name and mission out into the world, introducing a safe place where you can explore your ideas and collaborate with passionate people to make a positive impact in the lives of many."