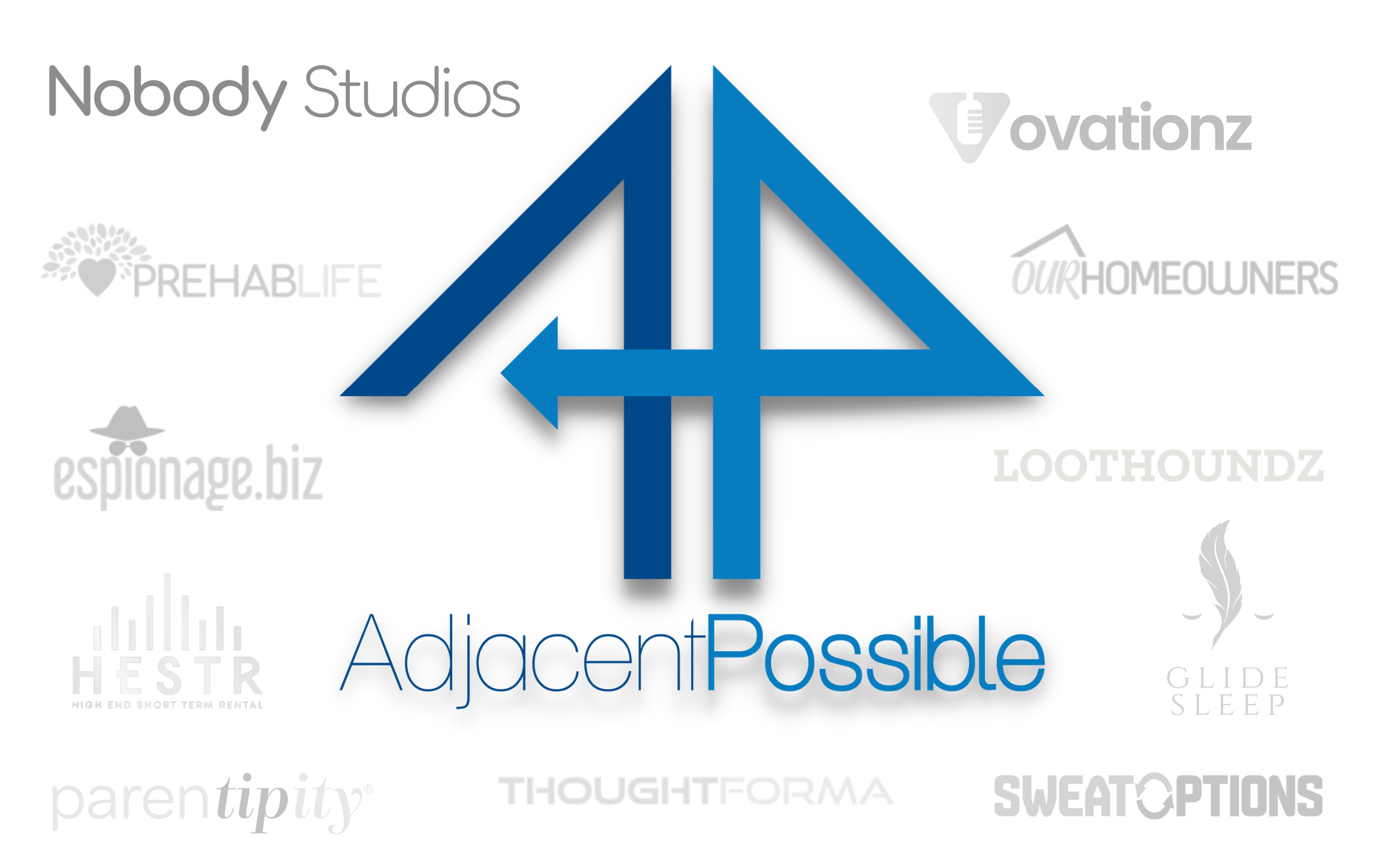 The Adjacent Possible, an Open Innovation Studio with a focus on R&D and Intellectual Property, joins Nobody Studios to accelerate the company's ambitious mission to create 100 compelling companies in five years.
In a strategic move to further bolster its ambitious mission to create 100 compelling companies in five years, Nobody Studios has joined forces with The Adjacent Possible, a Helsinki-based Open Innovation Studio.
Launched in 2021, with headquarters in Helsinki, Finland, The Adjacent Possible is an Open Innovation Studio with a focus on R&D and Intellectual Property (IP). Led by its team's diverse background in science, technology, research, business, and academia, they help clients exploring the adjacent possible of ideas and inventions to generate patents and products that will fuel the businesses of the future.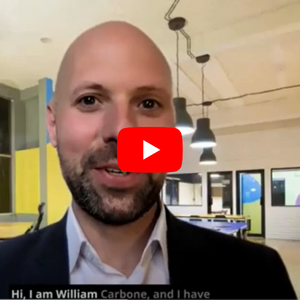 "In 2022, thanks to a serendipitous connection, we have found out about Nobody Studios," said William Carbone, co-founder and CEO of The Adjacent Possible. "After a series of tests, experiments, and collaboration on side projects, The Adjacent Possible is excited to join Nobody Studios as a 'building block company' to contribute to enhancing Nobody Studios' Crowd Infused™ approach to help find ideas and transform them into successful businesses by leveraging our know-how and methodology."
As defined by Nobody Studios, a 'building block company' is a company that helps the Studio build other companies. ThoughtForma, the first Nobody Studios building block company, was acquired last year, and provides a groundbreaking no-code solution. Nobody Studios used the ThoughtForma technology to build the online platform for another of its portfolio companies, Ovationz, without having to write a single line of code. 
The Adjacent Possible is joining Nobody Studios as the Studio's second building block company, this time focused on a whole host of IP-based initiatives – from upfront research on IP protectability of early-stage ideas, to providing intellectual property market information on trends in the IP space, among others.
"The Adjacent Possible team is fantastic," said Mark S. McNally, CEO of Nobody Studios. "We're fortunate to have attracted an amazing team like The Adjacent Possible into our journey. This isn't a one-off. We are intentionally trying to do this to attract teams like this. We're excited about what we can build together with The Adjacent Possible."
"Nobody Studios is pioneering the future for venture building, investing, and ownership. We've built a business to create startups at a velocity and scale never seen before—and believe everyone should have the opportunity to ideate, contribute, and own a part of it with us," said McNally.
The company had recently partnered with Republic, a leading private investment platform, to implement its Crowd Infused™ approach to venture investing by being one of the first venture studios to offer equity crowdfunding and make early-stage company ownership accessible to all. Nobody Studios' campaign is off to an impressive start raising more than $430k with around a month left to go.
With a bold vision and brave leadership, it's no wonder Nobody Studios has been able to attract people of this caliber.
"Our team's diverse background has been a major asset in the development of our company and has allowed us to create unique and impactful solutions. The company is the reflection of who we are as people. We come together based on our shared values and benefit from differences," Carbone explained.
Vlad Lichtenthal, co-founder and CSO of The Adjacent Possible added that inspiration for the company came when they realized, "There are patents out there that can be used in different ways than they were originally designed and protected for. An investor once told us we were solving 'Nobody's problem'… we didn't get it at that time, but it turned out he was right!"
The Adjacent Possible will bring its expertise to Nobody Studios in two main areas:
Productizing their know-how, experience, and insights in IP as it relates to ways to use patents as a multifaceted resource

Creation, discovery, and management of IP assets for the portfolio companies
"We started The Adjacent Possible around the concept of "technology repurposing," Nicolò (Nick) Sgobba, CTO and Chief Inventor at The Adjacent Possible, explains. "In the early stage of The Adjacent Possible, the concepts behind decomposing technology in pieces and recombining them to build something new like one would do with Lego bricks, has been growing and maturing as a consulting methodology. We are now joining Nobody Studios to productize all this and more for our clients and all the portfolio companies."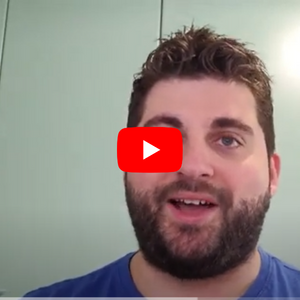 It is an ideal time for expansion at Nobody Studios. A venture studio headquartered in Los Angeles, with global teams stretching from New York to London, Tel Aviv, and Manila, Nobody Studios is a high-velocity company creation machine seeking to shake up the startup world and venture investing. 
The numbers are also starting to support how venture studios are drastically outperforming traditional venture capitalists. Startup studios on average have a 53% investment return rate compared to 21% for traditional VCs. Interestingly, a studio's time from zero to Series A funding is half that of our traditional startups too – 25 months as compared to 56.
Nobodies already accounts for top executives from prestigious companies such as Amazon, American Airlines, Facebook, Google, Skype, Stripe, Coca-Cola, and Volkswagen. Their Hospitality Board alone is chaired by the former chairman and CEO of Mohegan Sun Hotel and Casino, and other leading entertainment entrepreneurs. There's even five international best-selling authors ready to share the Nobody Studios story with the world.
With these individuals added to a team of 100 employees and consultants with experience in 40+ startups that have amassed more than $5 billion in company exits and $9 billion in IPOs, Nobody Studios is a formidable force to be reckoned with.
"To accomplish our goal of 100 companies in five years (and many more in the following years), we'll need a tremendous amount of talent, influence, and capital," said Tiffany Hansen, vice president of operations at Nobody Studios. "And we want to give everyone the opportunity to be part of it."
ABOUT NOBODY STUDIOS
We are Everybody.

We are Nobody Studios.
Nobody Studios exists to light the way forward in a world that's changing faster than anyone is prepared for. We're a Crowd Infused™ company creation machine, bringing together creators, entrepreneurs, and investors to build businesses that shape a more vibrant, human, and equitable future. Our audacious mission is to create 100 compelling companies in five years. And that's only the beginning. Our true goal is to preside at the forefront of positive global impact.
For more information, please visit, https://nobodystudios.com
ABOUT THE ADJACENT POSSIBLE
The Adjacent Possible origins followed its prestigious selection and participation in KIUAS, the leading startup accelerator in Finland, and the first edition of the "90 Day Finn" program. The Adjacent Possible team was selected among more than five thousand entrepreneurs, investors, corporate executives, and tech talents from all over the world to live and discover opportunities in the Nordic capital for three months.
The Adjacent Possible journey also includes receiving a set of key innovation-related grants from Business Finland, a public organization under the Finnish Ministry of Employment and the Economy, and a monetary award from the European Union Space Programme Agency (EUSPA) – and backed by the European Space Agency (ESA) – for the work done on a Quantum-based intelligent collision avoidance system to track, monitor, and predict space debris trajectories in Low-Earth Orbit – better known as "Quasy Tech."
The Adjacent Possible has also invented solutions that also account for international patent applications pending in the fields of aerial firefighting (Aviogel) and information-based services (Ask Nearby), among others.
For more information, please visit, https://www.adjacentpossible.studio 
Media Contact:
George Pappas
Conservaco/The Ignite Agency
562 857-5680