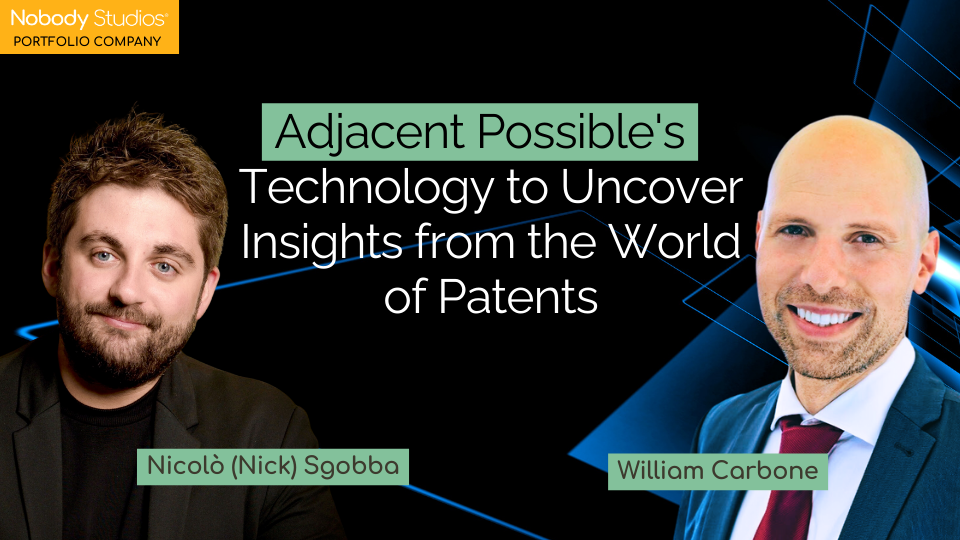 Picture this: it's May 2020, and terms like "Quarantine" and "pandemic" are daily lingo. Against this backdrop, William Carbone, an IBMer based in Slovakia at that time, connects with a professor from a Nordic university through LinkedIn, the "modern Agora." In a few weeks, their conversations spark a brilliant business idea. Their focus? Open innovation and reapplying technologies beyond their original purpose, delving into a sea of intellectual property assets. To realize this, they sought expertise in patents, AI, and innovation. Here enters Nicolò (Nick) Sgobba, an IBM innovator and William's trusted colleague from past endeavors.
Thus, by the summer of 2021, The Adjacent Possible Studio came to life. Within just a few months, the trio had already engraved their names on two patent applications for new location-based services (project codename "Ask Nearby") and firefighting technologies (project codename "Aviogel"), had been selected for an exclusive program named "90 Day Finn" by the city of Helsinki, and entered into the #1 accelerator in Finland (KIUAS) and qualified 3rd place on demo day for 2021. Further, they had started a dozen different endeavors and projects across Europe, such as the EU-funded project named Quantum-ready Smart Collision avoidance system (QSC), a program to increase awareness among women on intellectual property, advised several corporations and SMBs on their technology repurposing opportunities, and taught a Master in Artificial Intelligence at the Rome Business School (RBS) in Italy.
At that time, their main play was to uncover hidden opportunities in the realm of patent data, craft patent applications to protect their ideas, build MVPs to prove their value, and package all these things together to make spin-offs and manage them through their first mile, setting them for growth.
Fast forward to springtime in 2022, before leaving the company, the professor serendipitously heard in a podcast somebody – actually a Nobody – mentioning the goal of building 100 companies in 5 years. That Nobody was Mark McNally, Chief Nobody at Nobody Studios. The more Mark presented Nobody Studios' aims, vision, and values, the clearer the vision for The Adjacent Possible Studio became. A few weeks later, Mark and the core Nobody Studios team were on a call with The Adjacent Possible Studio. Something sparked, and… here we are.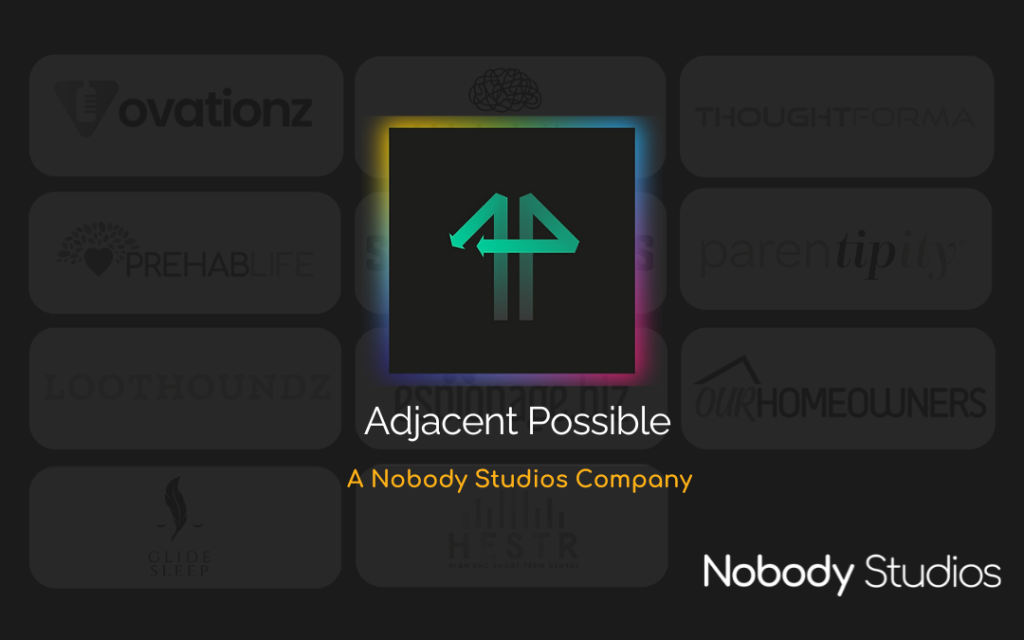 As of today, Adjacent Possible (AP) is a proud "building block company" as part of the Nobody Studios portfolio, and that's where the best part of the story begins. After aggressively researching and experimenting, Nick and William are now working with Nobody Studios on a new venture at the intersection of venture capital (VC) and intellectual property (IP).
In recent years, the VC landscape has experienced rough times, with the pandemic, skyrocketing company valuations with dozens of "unicorn parties," and FOMO driving investments. Adding to this intensity is the current wave of "generative AI everywhere," promising to turbocharge everyone's productivity and also helping creative founders flood VCs with an unprecedented number of pitch decks for investment consideration. Overwhelmed by piles of pitch decks and demanding daily operations, VCs need a more effective way to prioritize potential investments. That's where AP comes in.
AP is days away from launching an AI-driven toolset that can rapidly scan, score, and rank startup pitch decks based on their unique preliminary freedom-to-operate score. In its alpha version, the tool has collected enthusiastic responses from lucky managing partners, investors, and analysts in the VC industry who could try their tool in preview, among whom many expressed immediate interest in continuing to test it.
AP's first product embodies their team's expertise in IP and AI into a powerful software toolset. Partnering with Patsnap, one of the leading and most trusted global patent data providers worldwide, AP has set the stage for revolutionizing the way VC investors use and look at IP.
Their first product can examine pitch decks to identify patentable concepts and technical features. Once done, it can build a context to understand the opportunity deeply, and finally generate a score and a detailed report, essentially serving as a sort of "Carfax report" of patents for each startup.
AP's tool, their first patent-focused "fast filter," allows VCs to prioritize investments in an "augmented way" – i.e., data-derived insights, plus investors' intuitions – optimizing their time, energy, and resources before even opening a pitch deck or meeting with founders. They want to be serial producers of "fast filters" – soon, with the capacity to even design and build custom ones that would align with specific VCs investment thesis.
To showcase the effectiveness of their first "fast filter," among other tests and trials with selected partners, AP has run a series of retrospective analyses of successful and unsuccessful known companies' pitch decks. For instance, they took Uber, specifically their 2008 pitch deck, used the patent data available at that time, and demonstrated that their system would have prioritized the Uber deal for immediate investment consideration based on their innovative technical solution. They did the very same thing with other companies like Dropbox, Evernote, Jawbone, and many more, and could consistently and accurately profile these opportunities even over time, highlighting strengths and weaknesses that then revealed themselves throughout the years.
But how is this possible? Mainly because patents, if exploited properly, can be excellent indicators of early warnings, crowded technical spaces (and so markets), or, even better, uncover whitespaces – all insights that can significantly help to de-risk investments. Being able to recognize red flags early on in the investment process can allow ideas with potential or a strong team of founders to adapt and pivot; in contrast, their late discovery can only slow down growth, increase legal risks, reduce margins, or even get you out of business.
William and Nick are convinced that, soon enough, investors won't even believe they previously invested without consulting AP's reports or without knowing the AP scores first. They do not see a sustainable future for intuition-based or data-driven decisions alone, just as they do not see data and human intuition as opposing forces. Instead, they see combining data's power and objectivity with humans' unmatched intuition as the righteous way to improve efficiency, effectiveness, and inclusiveness in venture capital investments.
As of today, they are already expanding their team, launching soon their first patent fast filter centered on the preliminary freedom to operate analysis, and are committed to changing the VC landscape for good.
ABOUT THE AUTHOR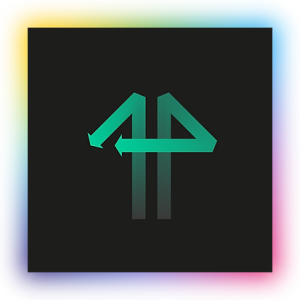 Adjacent Possible
A Nobody Studios Portfolio Company
Is a SaaS company that designs and builds AI-driven productivity-focused tools for venture capital investors to de-risk their investment decisions.