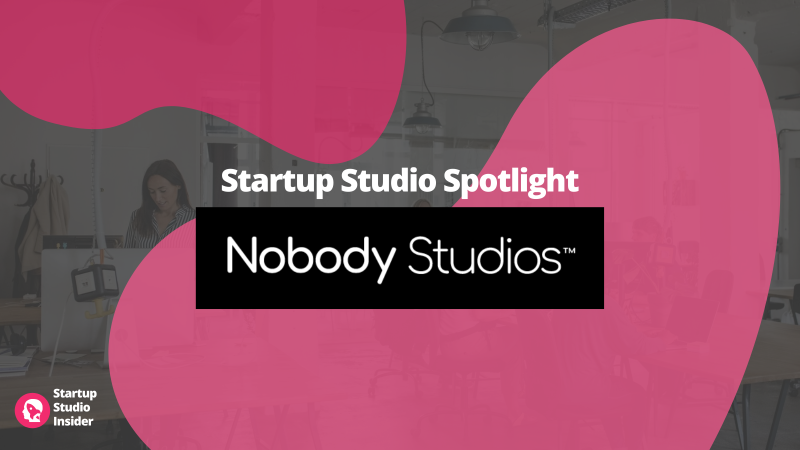 Nobody Studios is in the spotlight!
This time around, Nobody Studios' Founder and Chief Nobody, Mark S. McNally chatted with Startup Studio Insider about how Nobody Studios is disrupting the startup-building space.
Here's a snippet from the article:
Through their crowd-infused incubation, their light-speed company creation, and social and cultural impact, Nobody Studios strives to create companies that unite society.
The Nobody Studio portfolio includes a wide range of companies in development, including:
Parentipity, an online community for parents to post and create content around tips and advice for parenting, and pays them without any follower requirements.
SweatOptionsTM, a "work-for-stock-options" platform that gives visibility, value estimates, reporting, loan options, and even currency-equity exchange to unlock equity value for companies.
Prehab LifeTM, a data-driven team of licensed and caring professionals to meet people who are struggling with drug addiction where they are and give them the preventative support they need.
Now that we've covered a little more about the overall purpose of the studio and projects that Nobody Studios is responsible for, let's dive right into our interview with Mark S. McNally, the founder and CEO of Nobody Studios.
Mark's first startup went public on the NASDAQ exchange in 1999, and throughout his entrepreneurial journey, he has since produced fourteen startups that have raised over $300 million and seen over $5 billion in exits. Now, with Nobody Studios, he's addressing a critical gap in the startup world by de-risking investments in new companies — inviting anyone interested to bring their talent, influence, or capital to help create world-changing companies.
Interested in how Mark and his team of proven builders are disrupting the startup-building space?
Check out the exclusive interview to learn more about Nobody Studios!