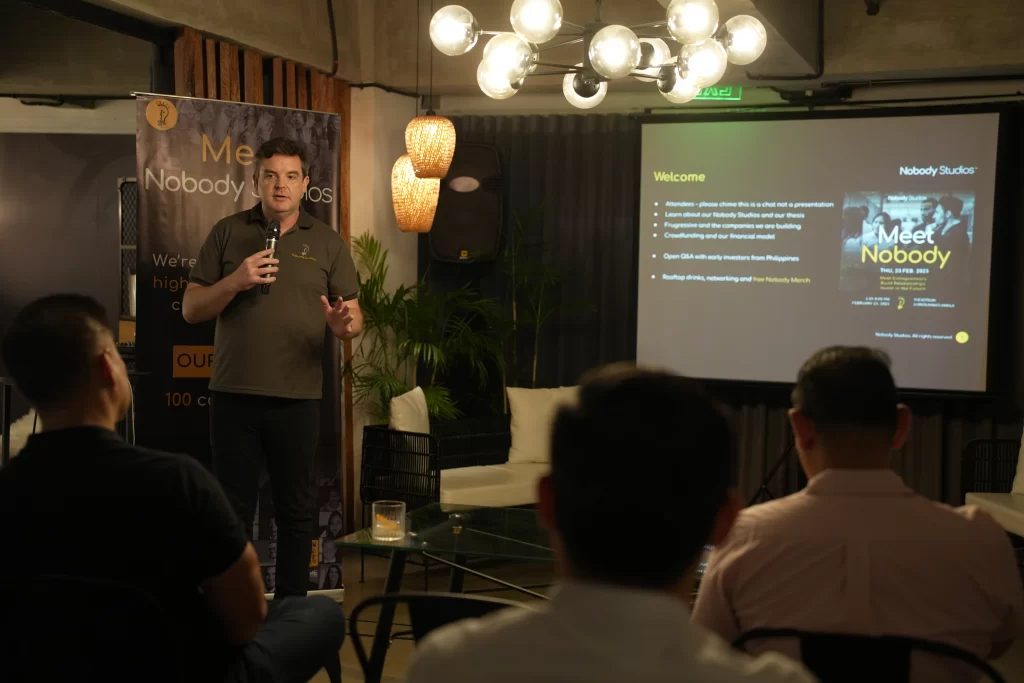 Nobody Studios was borne out of the desire to create new startups at an unprecedented velocity and scale. The company emphasizes its ambitious goal of creating 100 compelling companies in just 5 years.
Venture studio Nobody Studios hosted its first event in Asia last February 23, at the Astbury Manila. The event was a chance to meet with Nobody Studios leaders, network with investors, learn about venture company building and investing, and collaborate with like-minded peers.
Founded in 2020, Nobody Studios is a Southern California-based venture studio that introduces a unique twist to venture capitalism by infusing equity crowdfunding into its business model.
The event is timely as although still young and fledgling, Manila's startup ecosystem has pretty much seen it all. Startups have come and gone, funding rounds have opened and closed, and investors have all recorded their share of profits and losses. Players such as startup founders, angel investors, incubators, and more know what to expect.
However, players in the startup ecosystem should look at Nobody Studios as an emerging player on the scene with an innovative approach to venture building, investing and wealth creation.
Read the full article by The Independent Investor here