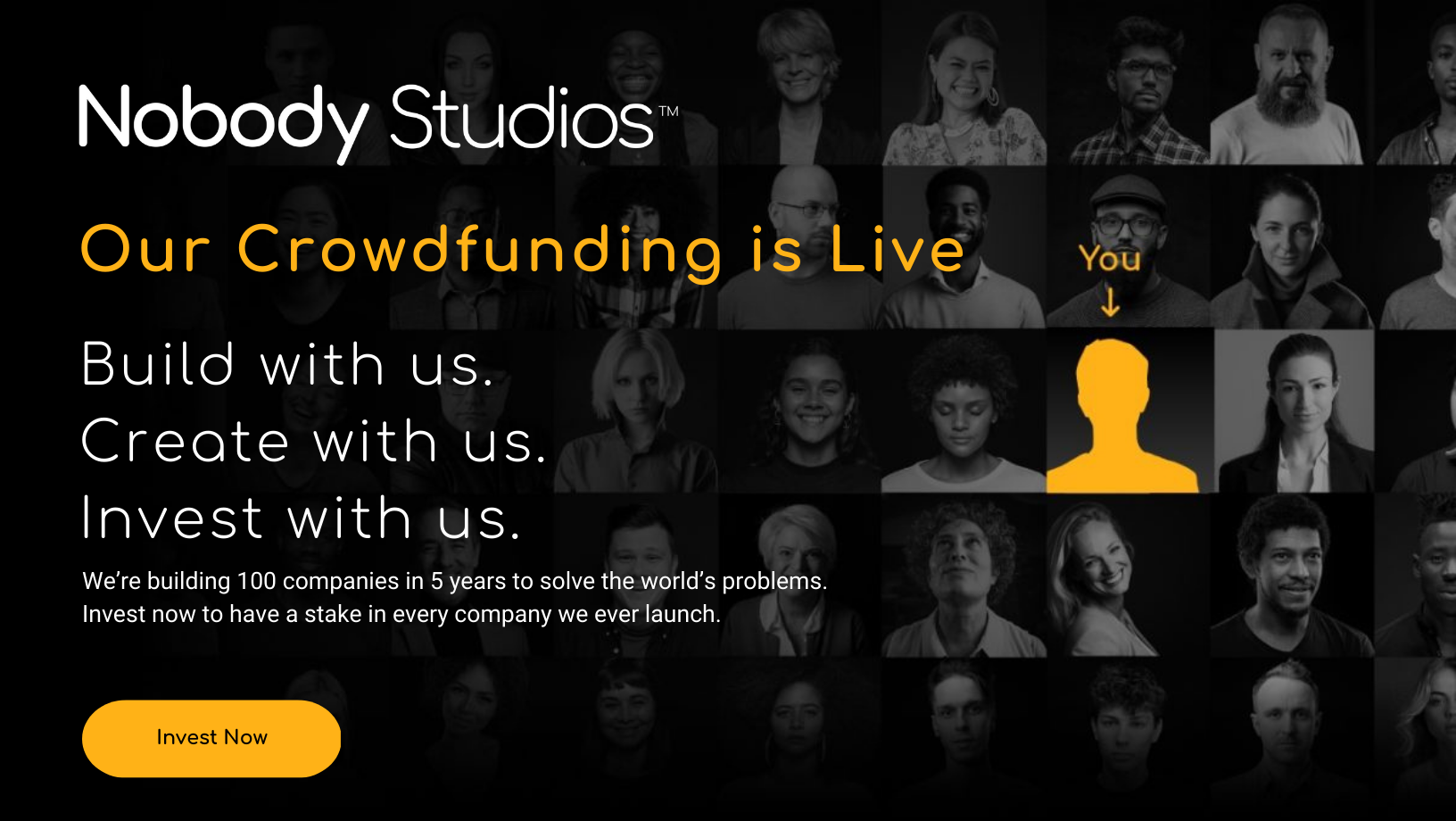 These "Nobodies" Are Shaking Up the Startup World: Nobody Studios Launches Unique Crowd-Infused™ Venture Studio, Offering Venture Wealth Creation, and Global Impact to Masses
NEW YORK, Jan. 3, 2023 /PRNewswire/ — They call themselves "Nobodies," but the talented team at Nobody Studios, (https://nobodystudios.com/) is seeking to transform the startup world with its Crowd-infused™ approach to venture building, wealth creation, and global impact.
Nobody Studios' mission is an audacious one: to create 100 compelling companies over the next five years—and it's working.
A venture studio headquartered in Los Angeles, with global teams stretching from New York to London, Tel Aviv, and Manila, Nobody Studios is proving to be a high-velocity company creation machine ready to shake up the startup world and venture investing.
The company has recently partnered with Republic, (https://republic.com/nobody-studios), a leading private investment platform, to implement its Crowd-infused™ approach to venture investing by being one of the first venture studios to offer equity crowdfunding and make early-stage company ownership accessible to all.
"Nobody Studios is pioneering the future for venture building, investing, and ownership. We've built a business to create startups at a velocity and scale never seen before—and believe everyone should have the opportunity to ideate, contribute and own a part of it with us," said Nobody Studios Chief Nobody (or CEO), Mark S. McNally.
Nobody Studios is building companies faster and leaner by leveraging the power of their crowd to reduce time and cost to market by 40% and achieve a company success rate to twice that of traditional startups.
Startup studios on average have a 53% investment return rate compared to 21% for traditional VCs. Interestingly, studios' time from zero to Series A funding is half that of our traditional startups too, 25 months as compared to 56.
Read the complete article here